Interior Design Swiss Cottage
Need a Quote for Interior Design in Swiss Cottage ?
Contact our expert interior designer in Swiss Cottage today!
Bespoke interior design Swiss Cottage
Residents of Swiss Cottage can rely on Darsah Interiors to provide them with a truly bespoke Interior Design service.
Darsah Interiors offers a tailored interior design service which is specific to each project or client.
Our goal is to create practical and stylish interiors for family homes to match your lifestyle, personality and budget.
From interior design ideas and suggestions through to the actual build, we will work with you to reconfigure or refresh your property, managing the entire project.
Introducing our interior designers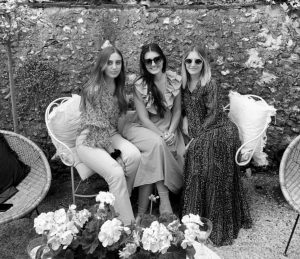 Our expert interior designers Camilla, Lydia and Jemelle have worked with homeowners and house builders in and around Swiss Cottage for many years, providing a comprehensive interior design and installation service.
We will execute your vision and make your home improvement dreams a reality. This service consists of a 4-stage process for all clients:
Consultation Stage
A discussion between yourself and the designer will take place at this initial stage to decide the level of service that is required.
Briefing Stage
From the initial meeting, our in-house designers are then able to develop a brief. This includes time scales, budgets and any other specific requirements given by the client.
Design Stage
Once the brief has been approved by the client, the design stage starts. This starts with the furniture layouts and then gets developed into mood-board presentations that demonstrates the colour schemes using samples and proposed finishes along with imagery of all the furniture.
Installation Stage
Once we have discussed our design and you are happy, we will itemise the project components specifying floor plans, furnishings, colours, finishes, prices, installation details and timeline.
We instruct our trusted trade partners, meaning that you only ever have to liaise with the Darsah team.
Every project, however big or small, is given the same care and attention – whether it's an extension, new kitchen or bathroom, a layout revamp, flooring or furnishings.
We can work with you to help you achieve your home improvement dreams without the need to move house so residents of Swiss Cottage can fully enjoy our incredible designs – just get in touch!
Darsah – Achieving your home improvement dreams!
Aspects of Interior Design
Colour
Colour can make or break a space. Warm tones, like red, orange and yellow can energise a space and its occupants. Cool tones such as blue, green and purple generally create quiet, relaxing atmospheres.
We use neutral and bold colour and shades in the right balance to create the required ambiance for your room
Light
Interior lighting is one of the most important aspects of any living space.
It has the ability to change the mood of a room just as it does the perceived size of a room.
It is only when these elements come together that a room benefits from harmony and effortless fluidity of design.
Form
Using similar forms in a room can bring harmony but using too many different forms or shapes can result in an unbalanced effect.
We use forms carefully in each room to give the desired create a flow through the room.
Line
Horizontal, vertical and dynamic lines help to shape a room and guide the eye.
Creating lines using the room's furnishings and structural design can form harmony, unity and contrast.
Horizontal lines, created by tables and other hard surfaces, give a sense of formality and efficiency.
Texture
Texture in interior design refers to the surface quality of a material.
This is an important part of the interior design puzzle because it helps determine how a room feels at first glance.
Texture can influence the tone and weight of a room.
Patterns
Choosing a pattern for an interior is the most instant way of 'buying into' a given style.
Fabric or wallpaper can provide the colour, design and style basis for the whole room.
Space and Layout
In interior design we have the luxury of working within three-dimensional space (length, width and height).
This space can be filled or left empty, depending upon what you need to achieve from a functionality and design perspective and can be split into two categories :
Positive space – this describes the space that's taken up with features such furniture, lighting, artwork and accessories
Negative space – this describes the "empty" space around and in between physical features, quite often highlighting and showcasing everything next to it
Start your interior design project by getting in touch
If you are currently planning a project and would like our help, please get in touch. Our team of expert interior designers will help your vision become a reality, giving you professional advice, input and assistance.
Swiss Cottage is in the London Borough of Camden in London and is centred on the junction of Avenue Road and Finchley Road, in the location of Swiss Cottage tube station. The district is named after an inn called The Swiss Tavern that was built in the style of a Swiss chalet. The inn was later renamed Swiss Cottage. The area is served by Swiss Cottage, St. John's Wood and Finchley Road tube stations on the Jubilee line of the London Underground and is a local hub for London Buses.
Interior Design North London | Interior Design Camden | Interior Design Hampstead | Interior Design Mill Hill | Interior Design Finchley | Interior Design Highgate | Interior Design Archway | Interior Design Finsbury Park | Interior Design Swiss Cottage |
Residents of Swiss Cottage can rely on Darsah Interiors to provide them with a truly bespoke Interior Design service.
Follow Darsah Interior Design on social media